Shopping Cart
Your Cart is Empty
There was an error with PayPal
Click here to try again
Thank you for your business!
You should be receiving an order confirmation from Paypal shortly.
Exit Shopping Cart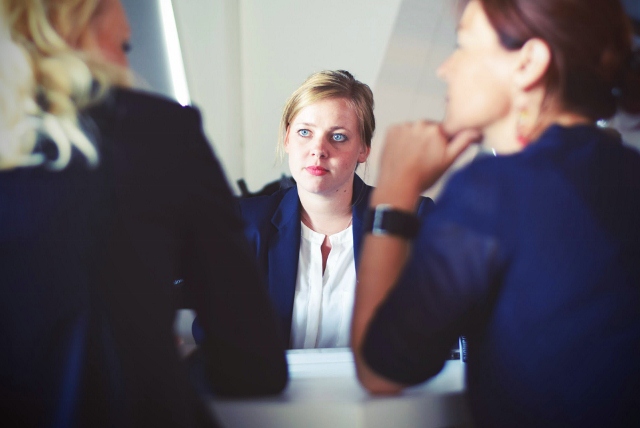 Returning to work after maternity leave is an emotional time. On top of the logistics of child care, coordinating diaries with your partner and working out how the house work will get done there's dealing with the emotions of leaving your baby. You're probably also still dealing with sleep deprivation if you're getting up to your baby in the night, which can make juggling home and work roles even harder.
You were probably more than aware of how the logistics of day to day life were going to change after having a baby, but most mothers aren't prepared for how they feel emotionally and mentally.
When working with mums returning to work after having children, the most common feelings I hear are:
- loss of confidence in themselves
- feeling daunted by the idea of being in the workplace again
- fear about whether they can do the job again
- fear about leaving their baby
- wondering whether they can balance work and family life.
Most mums I work with have often forgotten how much they have to offer back at work – underestimating their skills and experience. On top of this, for the last 6-12 months they have improved their multi-tasking skills exponentially while juggling babies, toddlers, household jobs and coordinating days out (as well as partners!).
Here are a few tips to help you navigate the last few weeks of maternity leave and first few weeks back at work:
1) Write down all your concerns. Once you have written them down they often seem easier to deal with than when they're churning around in your head. You can then discuss them with your partner or someone else who has been through this before and see what needs to be 'tackled' and what you need to try to stop worrying about.
2) Re-negotiate the home contract. Write down all of the jobs that need doing around the house and a rough estimate of how long they take, then sit down with your family and work out a solution that works for everyone. Getting children to help with age appropriate chores around the house is a great way to instil a good work ethic early on.
3) Take stock of your skills and experience. Remind yourself of what you have achieved so far in your career.
4) Work out who will be in your support network for when you return to work. You will have good days and bad days (as you did before you went on maternity leave) and as before you will need someone you can talk through issues with as they arrive as well as celebrate your successes.
5) Try not to spend the last few weeks worrying about going back to work. Be mindful to stay in the present and set aside a time at the end of the day to revisit any thoughts from the day that need addressing.
6) Listen to your own needs and do things you like to do whether it's reading, exercise, yoga...they will help reduce your stress. The first few weeks back at work will most likely be overwhelming and stressful as you readjust to your new life. You may also wonder whether you have done the right thing returning to work or start to feel guilty about going to work. You will not be alone here – mums seem to feel guilty no matter whether they return to work or not! Once you settle into your new routine it will be the new normal.

7) Seek out help if you need it.  If you are finding it hard to cope or you feel overwhelmed by your emotions, do talk to your partner, a friend or your GP to make sure you get the help and support you need.
If you would like further help dealing with the issues and emotions of returning to work after your maternity leave, do get in touch to see how my career coaching could help you, whether on a one-to-one individual basis or by joining one of my career workshops.
Wishing you a happy and successful return to work!
- Frances
Categories: Top tips, Working mums, Career Break
/