Shopping Cart
Your Cart is Empty
There was an error with PayPal
Click here to try again
Thank you for your business!
You should be receiving an order confirmation from Paypal shortly.
Exit Shopping Cart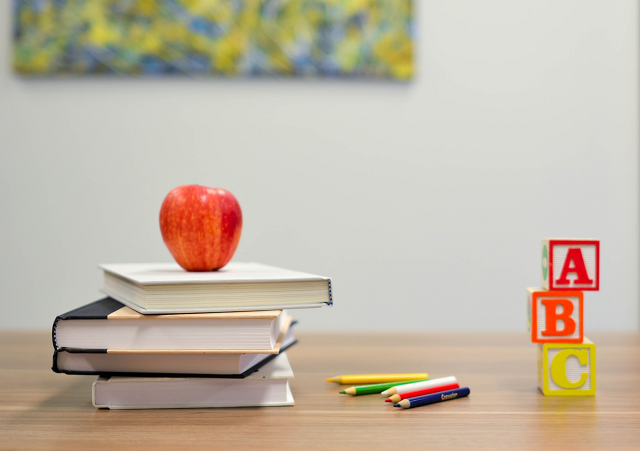 Despite leaving education over 20 years ago, the legacy of the new school year starting in September means I still see it as an exciting month of change and new possibilities (and a new notepad and pencil case!). For a few years this feeling was a bit out of place as when I was employed it was just another month on the treadmill of work. After starting my own business, and having worked reduced hours over the summer to spend time with my daughters, the start of a new school year means that September is once again a month of new opportunities when I can put fresh plans and ideas into place.
Whether you are employed or running your own business, it is healthy and productive to have a regular sense of new beginnings. From a business point of view, this is normally linked to the financial year and budget setting, and individually this is translated into an annual performance review. On a personal level some people use the beginning of a new calendar year to set themselves challenges or make the changes they would like to see in their personal life.
For children returning to school this week, there is a very clear sense of time moving on as they move up a year, that is not present once you leave education. Their end of year report highlighted what they learned the previous year and this week they will be finding out what the next year has instore for them. The school will be reminding them of the school values and ethos and what their expectations are of them for the next year. And like many parents, as I dropped my girls off this morning, I reminded them of our own expectations - to try their hardest at everything and to be kind, look for the people they can help from their teacher to someone sitting on the friendship bench because they can't find anyone to play with.
Without the regularity of new beginnings academia brings, working years can quickly rush by. A common observation I hear from clients is that they fell into their current role, and before they knew it they had been in it for 5, 8, 10 years… They come to me because they want to force a new beginning and take back control of their career and learn to manage it better going forward.
So what can we take from the start of another academic year and apply to our own careers? Here are my top 5 suggestions:
1) When will your 'new year' start?
Whether you are employed, self employed or on a career break, I encourage you to make time in your year to create your own new beginning. We all have a favourite time of the year when we feel more energised so why not choose then. Whether it's a new calendar year, the beginning of spring or like me, the start of a new academic year. Take some time out to stop and think about what you have achieved this last year and what you would like to achieve in the next 12 months.
2) Plan your year
Create your own personal development plan. Start by stating your goals. Where would you like to be in 12 months time and what skills and experiences will you need to get you there? Can these be developed within your current role or do you need to look outside your department or business to take on a project to stretch you? Outside your business, volunteering is a great way to develop new skills and experience. The gov.uk site can get you started here https://www.gov.uk/government/get-involved/take-part/volunteer as can the NCVO website https://www.ncvo.org.uk/ncvo-volunteering/i-want-to-volunteer. Don't forget to include non-work related goals in your plan such as a hobby you would like to take up or a holiday you really want to go on. How will you feel in a year's time to have achieved them? What needs to change this year for these to happen?
3) Do your homework!
Once you have your plan, set aside a time each week to revisit your plan and check your progress. Ask yourself the following questions:
What actions have you taken towards your goals this week?
What was your biggest achievement this week?
Are there any blocks currently holding you back? How can you navigate around them?
What will you do differently next week?
4) Live your values
Remind yourself of your own values. Are your values in line with those where you work? Does the work you do at the moment allow you to live them every day? Aside from being more likely to reach your potential when your values match those where you work, you are also more likely to be happier, less stressed, less easily irritated and more resilient to the tough times. If there is a disconnect, then maybe it is time to think of a move.
5) Who can you help?
Let's face it, we can all do with help from time to time and an article on the Mental Health Foundation site highlights the benefits of helping others quite simply - 'doing good does you good'. From small acts of kindness to volunteering or putting two people you know in contact with each other as their businesses have a lot of natural synergy. Look for opportunities to connect and help people you know. You'll feel good, they'll feel good - it's a win win!
Once you have a good career management plan in place, keep it going and you're less likely in the future to wonder where the last five years have gone. If you would like some support creating your career management plan, do get in touch [email protected]
Categories: Career Coaching, Top tips
/