"What you have done for me is remarkable. Words cannot describe how much all your guidance and support has impacted me. Thank you! I couldn't have done it without you! I know there is still a lot ahead of me, but I feel ready to tackle it! You've given me hope and confidence. You are truly amazing!"
Arlene, Senior Risk Risk Advisory Professional, Surrey
"After interviewing 5 different career coaches I chose Frances based on the clear and tailored proposal she put together.
"My objectives were to help with the strategic side of my career (skills, long term aspirations, motivations, opportunities) and the operational side (cv, profiles and networking).
"Frances delivered sessions and supporting exercises which guided me through really thinking about the objectives. I am now very confident in talking about my competencies and I have an excellent set of tools to optimise my career search.
"Throughout the sessions I also gained a much better understanding of what motivates and excites me leading to a much clearer idea on career choice. Plus when you're in a difficult situation it was great to offload some of my worries. Frances proved a very sympathetic ear and great sounding board.
"I would have no hesitation in recommending Frances for her highly effective career coaching skills."
Marketing Director, Guildford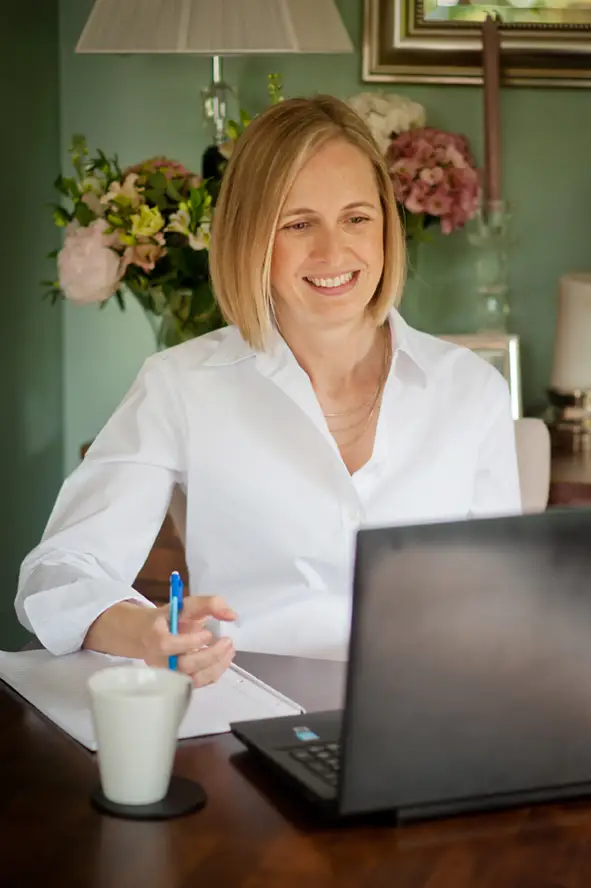 "I came to Frances looking for a career change but had no idea where to start. Frances was methodical and thorough with her approach to discovering my future career path. All sessions were enjoyable and provided me with something to work on for the next. I now have a much clearer idea as to what I want to do. Most importantly I have the confidence to go out and get it!"
"Having gone through some unexpected personal events I found myself confused about what I should be doing with my career. I felt lost and out of touch with where I wanted to be, so began researching online. After considering several coaches and based on an initial consultation, I was sure that I had made the correct decision to invest my time and energy with Frances. I entered the first module with very little expectation outside of someone to help me identify my goals and remind me what I wanted from a role. During the sessions Frances was thought provoking, patient and highly consultative. I knew before each session what to expect and what work was required to complete to get the most out of our time together.
"One month removed from completing my module with Frances I am enjoying my role with renewed vigour and focus, achieving the results required to put me in front of my peers. I now have my own plan which will get me where I want to be, and this has been placed at the core of my business plan moving forward. I can not recommend Frances enough and I am sure to stay in contact moving forward."
Update:
"Thank you for supporting me on my journey, I want to share that I was finally promoted within my company this week to a Regional Manager, the role I had been after for years. It was you that helped me remember exactly what it was I wanted in life and how I could achieve it, saving me from rushing a poor decision to leave."
Tom, Regional Manager, Guildford
"When I contacted Frances, I wasn't sure what I wanted to do with the rest of my life, but I knew I didn't want to continue doing the work I've been doing for the past 20 years. She stood out among other coaches because she sets the structure of the sessions in advance, so you know what to expect. But that didn't stop me from surprising myself with what came out of the exercises (and I thought I knew myself fairly well) and what line of work I have decided to pursue. She's a fantastic motivational coach with a great sense of humour and I couldn't have got to this point without her. I look forward to a session or two more in due course to help navigate starting a new job in a new industry. Thank you, Frances!"
Update:
"I'm a better writer than speaker and after a disastrous interview early this year, I knew I needed some coaching and some serious prep. I had lots of research and information on the job and the organisation but I'd overwhelmed myself. I booked the interview module and a mock interview with Frances and I'm so glad I did. She talked through how to stay calm and deal with tough questions. The mock interview highlighted areas I needed to focus on and further prepare for. After my session with Frances, I found a clear way forward utilising the research I had and setting out what more I needed to do. I went into the interview with confidence and prepared notes and it made all the difference. I have found her help invaluable."
"Frances is fantastic! From the moment we met I saw a glimmer of hope where there was none before, which grew and grew with each session. She helped me look at my achievements and skill set (and I mean really look), which in itself was a revelation. She supported me, encouraged me and championed me! Frances took me on an amazing journey of discovery and I am beyond excited to start my new career just a few short months later! I would highly recommend Frances!
"A huge thank you!"
Clare, School Administrative Officer, Hampshire
"I contacted Frances as I was struggling to find direction in my career after trying a number of different paths. From the first meeting I found Frances very positive, engaging and easy to work with while challenging me to think differently and really dig down into what is important for me in my career. Her guidance has given me focus and encouraged me to push myself, be more proactive and think outside the box. The work I have done with Frances allowed me to see that there are a variety of different careers that would suit me and my core values and objectives in life."
"I came to Frances looking for some guidance after stepping away from corporate life when my son was born. I had done some consultancy work when he was born and then decided to retrain in Nutrition, but was starting to wonder if my new career wasn't for me! I was torturing myself going round in circles, with lots of different career ideas and concerns about the impact on family life so thought I would seek the advice of a professional! I was also feeling very 'out of touch' and somewhat overwhelmed having been out of the workplace for around 6 years.
"Frances has an incredibly supportive, kind and practical approach. Coaching helped give me clarity on what was important to me from my next role (and work/life blend). I found the mock interview sessions invaluable (I can't emphasise this enough), both from a practical standpoint and confidence standpoint. Thank-you Frances!
"I am about to embark on a new role in a company I am genuinely excited about. I feel I have got off to a great start with Frances help and am sure I will be coming back for more coaching pretty soon."
Karen, Sales Manager, London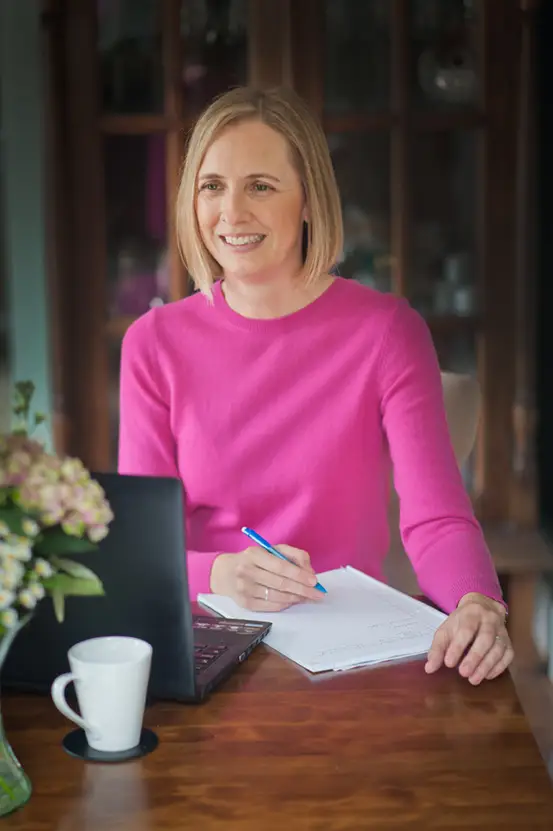 "After leaving my finance job based in London, I needed to work out what I wanted to do next. Frances supported me in identifying what was important to me through powerful and interesting exercises that helped to match my skills to my interests. This all allowed me to regain confidence in myself and focus my career search.
"Frances has an extensive network and excellent knowledge of the key tools for finding a new job and career. In particular, she is adept at creating a personal brand that is key to a successful job search. She is very personable and easy to talk to and I would highly recommend working with her."
"After graduating from University I contacted Frances as I needed guidance as to what career path to take and also to gain help with the practical side (CV, applications, interview technique etc) of securing a place on a graduate scheme.
"Frances is clearly passionate about helping people, and introduced me to highly useful exercises and tests to help figure out what career I wanted to pursue, and to focus my job applications onto roles I was passionate and excited about. She was also able to introduce me to some contacts of hers who were willing to talk to me about my career choice of Marketing.
"I worked with Frances over a 3 month period, involving 11 one hour sessions, following an initial telephone conversation. During this time I completed a number of graduate / internship job applications and was successful in being selected for four assessment centres, gaining 3 job offers, one of which I subsequently accepted. Frances completely transformed my CV, helping me understand my strengths, skills and achievements from my work experience and degree. Frances' interview coaching was also integral to my success at assessment centres. She researched and tailored our interview sessions to the position and company and gave full feedback. Most importantly Frances gave me the confidence to believe that I had the skills required; hard work on my part was all that was needed.
"I thoroughly enjoyed all my career sessions with Frances. She is incredibly positive, empathetic and professional, and ensured I got the most out of every session. Frances has given me invaluable advice that I will take with me in the long term. I would recommend her to anyone, and won't hesitate to contact her if ever I need career advice in the future."
Helen, Marketing and Sales Graduate Trainee, Surrey